Sawston Village College was pleased to have received funding from First Light to make more films. We worked on four films as part of this project. Take a look at some of the photographs from the project below. The films were completed in March 2013. All of the films are available to watch on this website. To see the films, go to the OUR FILMS page.
The Gas Mask
Francesca is stuck on an assignment to write about a gas mask. Suddenly her classmates disappear and ghosts of WWII schoolchildren appear. An air raid approaches, and the student next to her puts his gas mask on. As she runs for a gas mask, the bomb hits. She finds herself back in the present, shaken, but inspired.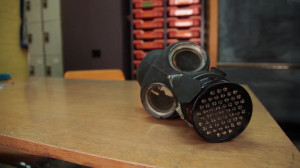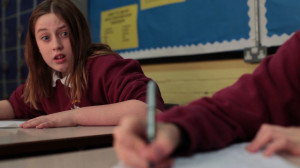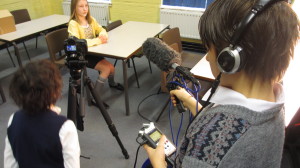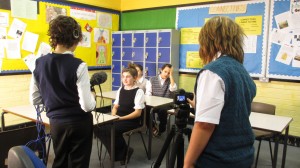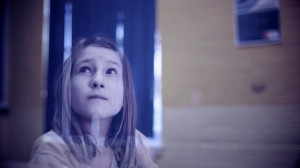 Zombie School: A Survival Guide
After the outbreak of a deadly virus, Sawston Village College has become a school for both humans and zombies. With danger lurking around every corridor, expert survivor Geoff Peng offers his top 5 tips for surviving Zombie School and getting those all important GCSEs.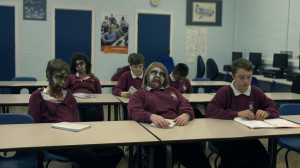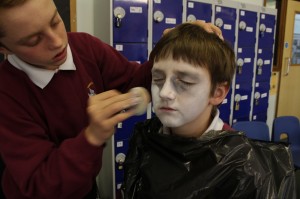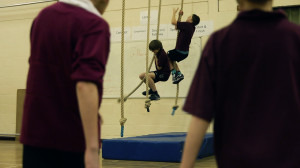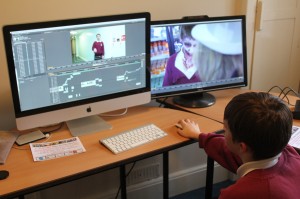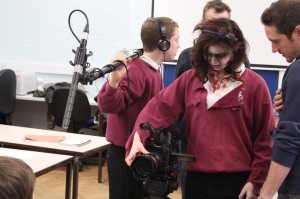 Cupcakes
As three students try to concentrate on their school cake baking exam they are distracted by other class members they have secret feelings for. Cupcakes moves between fantasy and reality in a tender, heart-warming film that explores young love and sexuality.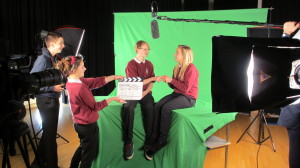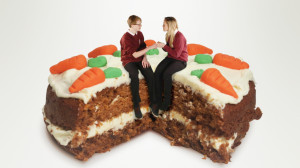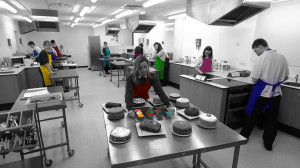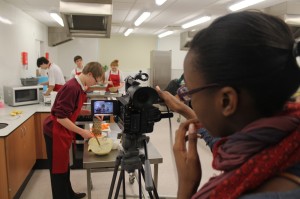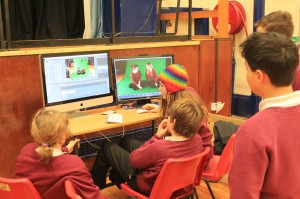 HUMANS!
Two aliens watch a programme about scary humans instead of driving their spaceship. They crash land on earth and decide to investigate a nearby building. Panicked by the humans, they attack! A young potwasher stands up to them and persuades them that maybe they are not so different after all.